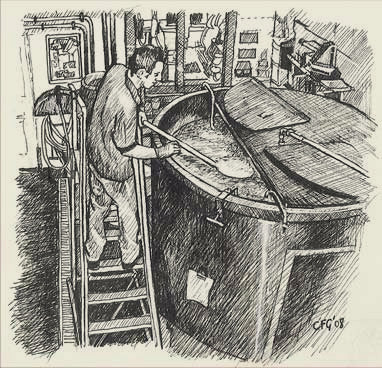 Daleside Brewery
Daleside Brewery was founded in the mid 1980s by a family with a brewing tradition stretching back more than 600 years. Based in Harrogate on the edge of the beautiful Yorkshire Dales National Park, our beers have repeatedly won regional, national and international awards.
We supply cask ales to the national pub chains and wholesalers and to the free trade outlets in our Yorkshire heartland. Bottled beers are supplied to selected multiples in the take home market, alongside special beer shops, farm shops and via our on line web store. Our overseas markets include, Australia, Denmark and Sweden.
The use of the best quality malts, whole leaf hops, Daleside's own yeast, Harrogate water, the adoption of the full traditional brewing process together with the pride and expertise from our family brewing traditions, create beers with distinctive flavour with full mouth feel and a range of subtle, complex and developing tastes.
Monkey Wrench wins Gold again!
We are delighted to announce that for the second year in a row, Daleside Monkey Wrench has been award GOLD winner for 'Cask British Best Bitter' at the SIBA North East Beer Awards 2023.
Shipping Discount - Special Offer
Buy any 24 x 500ml bottles and only pay shipping on the first 8 x 500ml
Buy Now
Shop for our beer
Available to buy in bottles, sold as either 8x500ml or 12x500ml cases.
5, 10 & 20 LITRE BIBS
Choose from our core 4 cask beers
Bitter 3.7%, Blonde 3.9%, Old Legover 4.1% & Monkey Wrench 5.3%
Shop Here
Morocco Ale
The recipe for Morocco Ale is believed to date from the time of Elizabeth I, and we believe it is likely to be the oldest beer recipe in commercial production today.
Find out more